Whether you are injured from marathon training or concussed from a game of rugby, we are here to help.
Sports Medicine as a discipline originates from the world of elite sport, where doctors and therapists work together as a team to keep athletes in peak condition in order to break records and win Olympic medals.
Fortunately, access to sports medicine professionals is no longer the preserve of the elite world and is increasingly being recognized as the go-to medical specialty for anyone with joint/bone/muscle/tendon injuries, concussion, sports health screening and performance advice, etc
Our sports medicine consultant and founder, Dr. Natasha Beach can help assess and diagnose your problem, provide pain management options (including injections and shockwave therapy) and then put you in touch with the best people local to you, to get you back to your full potential.
The clinic has access to professionals in disciplines including:
Sports and musculoskeletal medicine
Physiotherapy
Osteopathy
Strength and conditioning
Dietetics
Podiatry
Soft tissue therapy
For more information, including private insurance details and self-funding pricing please contact natasha.beach@onewelbeck.com for more information.
Check out some of our team below 👇
Natasha sees patients at OneWelbeck Orthopedics in central London. This is in addition to her work as a team doctor at Harlequins Rugby Club and England Athletics and as the medical advisor for British Triathlon and UK Athletics.
Natasha specialises in a wide range of conditions including sports injuries, back pain, osteoarthritis, anterior knee pain, and paediatric injuries.
With experience working in elite sport, mass participation sporting events, and having NHS training in both Sports Medicine and General Practice, Natasha has a broad area of knowledge and expertise in the diagnosis and management of musculoskeletal injuries and concussion.
Natasha is available at OneWelbeck on Tuesdays, Wednesday, and Fridays where she can provide the following services:
- Consultations
- Musculoskeletal ultrasound
- Ultrasound-guided injections - including steroid and hyaluronic acid eg Durolane or Ostenil Plus
- Shockwave therapy
- Imaging referrals - eg MRI, CT, X-RAY, ECHO, ECG, Blood testing
- Sports health screening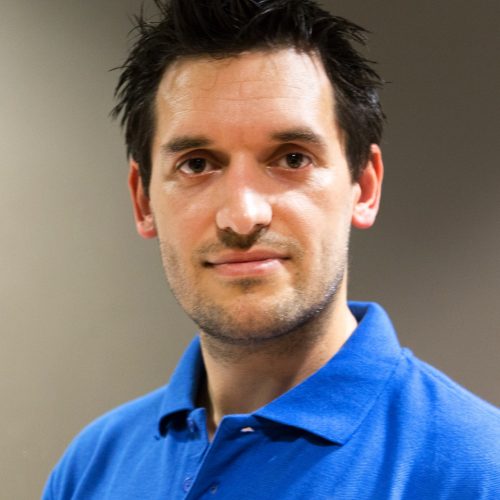 As the clinic director of Just one body, Kieran works with a range of people within the city, elite and amateur athletes.
Kieran enjoys working through the longer term support needed not only to be pain free but to enable people to take control of their pain/injury and ensure they can prevent it's re-occurrence.
Areas of interest: Running and Ultra Running, Climbing, Cycling, Football, Rugby and Roller derby
Areas of pain: Back, Neck and Shoulder pain, Lower limb injury, Hands, Wrists and Elbows, Hips, Headaches and Jaw problems.
Fees:
Initial consultation - 35 mins - £35
Follow up - 20 mins - £25
Free NHS workers consultations
For more information about Kieran and Just One Body (Bookings/Clinician Team) click the links below.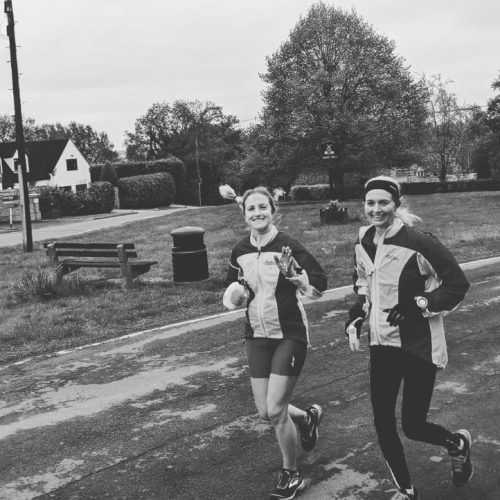 Lisa Posnett is a specialist MSK physiotherapist working at Pure Sports Medicine.
Lisa covers a wide range of sporting injuries but has a specialist interest in back pain as well as running injuries, being a keen runner herself.
Her previous experiences range from NHS work to elite sports with a particular sporting interest in athletics, running hockey and cricket.
Lisa has written various blogs (see "THE BLOG" section) and produces physiotherapy rehab videos on her social media platforms - links below.
Tom has 20 years of experience as a physio working within professional and amateur sport including Premiership Rugby, Football Serie A, ATP tour tennis, and the Olympics games.
Tom established Warrior in 2018 to provide elite sports level of care to all which remains open for video consultations during this time.
Martina has been working in the sport and fitness field since 2014 and has special interest in sports performance and injury prevention and rehabilitation as well as overall strength and mobility for the general population.
Martina holds an MSc in Strength and Conditioning, a BSc in Sports and Exercise Science, and is a UKSCA Strength and Conditioning Coach. She currently works as an S&C Coach at Acer House Practice and with Barnet and Southgate Athletics Team and is a Personal Trainer at H Plus Performance. She has previously worked with London GAA Hurling Team and Queens Park Rangers FC Academy.
Martina is an ex-international sprinter for Malta competing mainly in 400m and relays between the ages of 14 and 24 in competitions such as World Youth Championships, European Youth Olympic Festival, World Indoor Games and Games of the Small States of Europe
The Carter & George Practice is an elite healthcare facility located in Hertfordshire. Founded by England rugby pro Jamie George and physiotherapist Rhys Carter, the practice offers a state of the art environment with treatment and diagnostic services usually reserved for elite athletes.
At The Carter & George Practice, our aim is to treat everyone as if they were a professional athlete. Across 3 sites, they each have a fully equipped rehabilitation gym and offer physiotherapy, shockwave therapy, gait analysis, metabolic testing and data-led injury screening services. Our health and wellness practices are designed to help you reduce pain, prevent recurrence and improve performance.
We strive to provide the highest quality of care in a safe and welcoming environment. Our team of experienced professionals have experience working with professional athletes and will work with you to create an individualized plan that meets your needs and goals
At The Carter & George Practice, we believe that everyone deserves access to top-notch healthcare services. We look forward to helping you reach your full potential!
Jemma is a passionate and confident Physiotherapist with experience and interest in sports injuries, simple functional rehabilitation and helping people understand how they can get better.
She has previous experience includes work with Wales Hockey, GB Volleyball, British Bobsleigh, British and England Athletics, as well as professional dancers, actors and private practice patients in a clinic setting.
Career highlights include in a very fun and challenging Physiotherapy role at the Glasgow and Gold Coast Commonwealth Games and working in the film and TV industry for a short time.
Jemma firmly believes that simple and effective assessment, treatment and rehabilitation with guided support and empathy can help anyone in any sport at any level return to doing something they love to stay happy and healthy. Vital in this current climate with all the challenges that we may face.
What Jemma will be offering: "I would love to offer FREE 20 min initial consultations with discounted £25, 30-minute sessions after that"
Initial consultations will be telephone-based and then the option to have video consultations for further sessions and rehabilitation input.
Physiotherapy Online Consultation and Treatment Includes:
FREE 20 min telephone triage and consultation - triage of injury/diagnosis/rehab plan
Bespoke Rehab program (based on an assessment) - emailed for free with prescriptive exercises for injury and return to sport
Follow Up video consultations - check-in / progress update / progress rehab / advise on further management / advice and reassurance
Complete Pilates are a Physiotherapy-led clinical Pilates company with three equipment Pilates studios in London.
Have you been told to start Pilates but don't know where to start or who to see? Do you have back pain and regular Physio treatment isn't helping or has only got you so far? Or maybe you have tried Pilates and didn't notice any changes? At Complete Pilates we strive to offer the highest quality Physiotherapy led Pilates which is open to all.
Our founder, Helen O'Leary, is a Physiotherapist who saw the benefits of equipment Pilates whilst working in London Wasps and Cirque Du Soleil. She saw how it could aid in rehabilitation, work alongside the athlete's training program, and manage their injuries and pain. By moving immediately after surgery or injury and staying active, it encouraged independence, promoted responsibility for recovery, and prevented further injuries. With all the research behind the benefits of exercise, she realised that this could be amazing for a variety of people, just like you!
During COVID-19 we are conducting all our one to one and group classes using Zoom. One to one sessions are our specialty at Complete to give you a bespoke program for your body and your needs. We are also offering a range of group classes Monday to Saturday which are bookable on our website and app.
Explore the links below for more information.
Peter Horobin is a musculoskeletal sports Osteopath and clinical director at Acer House Practice. He has a specialist interest in running injuries, particularly helping athletes with lower limb tendon pain and bone stress injuries.
Peter's previous experience includes working for British Athletics (track & field) and at numerous sporting events including the IAAF, World Para Athletics, and the London Marathon.
Over the coming weeks, Peter will be providing running rehabilitation videos for a variety of conditions on the Acer House Practice social media platforms, as well as information and advice on SportsMedics Ltd blog.
He is available for online consultations which can be booked via the website link below. All NHS staff are eligible for a free hour consultation.
Francesca holds a BSc (Hons) in Sports Science, an MSc in Strength and Conditioning and is a UKSCA Strength and Conditioning Coach. She has been working in the industry since 2014, predominantly with junior tennis players aspiring to become professionals (most recently at JET) as well as an elite group of track sprinters; with some of the latter athletes having taking part in the Olympics and World Championships.
Francesca has also previously worked with Queens Park Rangers FC Academy and with the general population, with a special interest in sports performance, strength, and physiological development as well as injury prevention.
Francesca has represented Malta fin the 400m for 10 years. During that period Francesca won The National Championships multiple times, breaking national records and making the finals of the World Youth Championships, European Youth Olympic Festival, and Games of the Small States of Europe.
Sprint Physio is an expert physio clinic in West London offering sports injury treatment and rehabilitation, alongside a wide range of other physiotherapy and wellness services.
During the Coronavirus lockdown, we are able to provide remote consultations if you are suffering from aches/pains/injuries and need tailored advice or guidance on what you should and shouldn't be doing.
For more info about us (Bookings/Services/Our Team), please explore the various social media links below